Maryland Coalition of Family's Board of Directors
Maryland Coalition of Families is governed by a volunteer Board of Directors comprised of at least 51% parents or caregivers of individuals experiencing mental health, substance use or problem gambling challenges. We are honored to have such a diverse, committed and compassionate group of professionals supporting the organization through their board service.
Laura Kimmel
President
Laura is a strong leader who is passionate about ensuring that all Marylanders have equitable access to behavioral healthcare.  By sharing her own mental health journey and experience as a parent navigating the public school system to make sure her child's needs are met, Laura works tirelessly to reduce stigma and have conversations that connect individuals to the right resources.  She amplifies diverse voices from across the state in support of critical legislation related to behavioral health resulting in progress and protections for Maryland families.  Laura worked for decades in the restaurant and hospitality industry and owns a local family business in product distribution.
"MCF is important to me because although my family's journey feels isolating at times, I know I am not alone.  MCF has connected me to important resources to advocate for my child."
Mark A. Lancaster
Vice President
Mark A. Lancaster was named General Counsel for Grassroots Analytics in June 2022. As chief legal officer and chief legal compliance officer, Mark oversees GA's human resources, and legal affairs, including labor and employment law, corporate governance, litigation, internal audit, mergers and acquisitions, corporate compliance, and regulatory compliance. For the bulk of his career, Mark has stood in solidarity with underrepresented and underserved individuals from all walks of life. Mark has a keen interest in advocating for those who advocate on behalf of those who too often go unheard. Undergirding this desire is Mark's extensive experience providing advice in real time regarding myriad issues to both for-profit entities and nonprofit organizations throughout the country, as well on behalf of international clients. He also has significant experience as a civil litigator. Mark served as a law clerk for the United States Attorney's Office for the District of Columbia, in its National Security Section and for the Environmental Protection Agency's Honors Law Clerk program, in its Office of Enforcement and Compliance Assurance while attending the University of Baltimore School of Law. During this time, he also served as a law clerk for the University of Maryland's Medical System in its Office of General Counsel where he focused on resolving procurement matters, as well as employment and labor issues. Mark is a member of the bars of the State of Maryland and the District of Columbia.  He received his JD from the University of Baltimore School of Law and a Bachelors of Science from Morgan State University.
"MCF is important to me because families in Maryland deserve the best."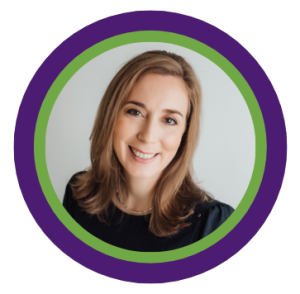 Julie Giese
Treasurer
Julie graduated from Towson University with a Bachelor of Science in Accounting and is a Certified Public Accountant in the state of Maryland. She started her career at PricewaterhouseCoopers, where she spent over seven years auditing public and private companies primarily in the Baltimore metropolitan area. In 2010, Julie joined the accounting department of Constellation Energy Group, which was acquired by Exelon in 2012. She has extensive experience in the finance organization of a fortune 100/200 company with regulated and nonregulated operations in the energy industry. Julie is currently the Principal Accounting Officer for three of Exelon's utilities and leads a diverse team of 50 accounting professionals. Exelon provides utility service to approximately 10 million customers, including 2.9 million Maryland residential and commercial customers.
"MCF plays an important role in serving families across the state of Maryland by providing them with access to resources and opportunities for a brighter future.  The people who work for and support this organization are full of passion and inspiration."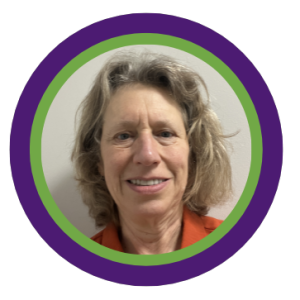 Jolie Golomb
Secretary
Jolie has a long career in various areas of mental health. She is trained as a clinical social worker and has worked in psychiatric hospitals, clinics, community centers and private practice. Although her experiences have been varied, a primary focus and area of expertise is working with parents who have children unable to conform with society's expectations primarily due to psychiatric challenges.  For the last 15 years, she has run a support group for parents of these children, some of who are now in their 30s.  She also is the parent of a son who is on the Autism Spectrum and has struggles with anxiety.
"When invited to join the Board of MCF, it was a perfect fit. This organization supports families on a larger scale, as I've been working to do throughout my career. This is the kind of organization every parent of children with these struggles should have access to. I am very interested in efforts to spread the word and bring MCF's valuable services to all who could benefit in Maryland."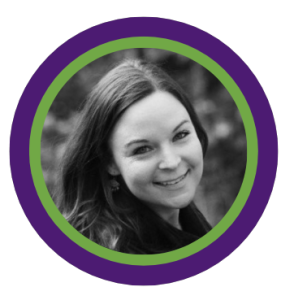 Katherine Hunt
Member
Katherine Hunt is passionate about changing policies and practices to ensure equitable access to quality learning opportunities for all students. She is committed to reducing barriers to success of all kinds for families and communities. A Baltimore resident and mother of three young children, Katherine has dedicated her career as a strategist and communicator to efforts that support thriving and equitable school systems and that make education data more meaningful and actionable for families, educators, and policymakers. She is a partner at Collaborative Communications where she specializes in communications and consulting that advances education and learning for all. Katherine earned a bachelor of science degree in Culture and Politics from Georgetown University's Walsh School of Foreign Service. She also is an alumna of the Institute for Education Leadership's Education Policy Fellowship program and Harvard University's Center for Education Policy Research Strategic Data Project program for developing education data leaders.
"MCF provides essential and humane services and guidance that can fill dangerous gaps for families. The lived experience of family peer support specialists not only touches the lives of all the families MCF serves, it informs ongoing learning and critical advocacy to better support our communities."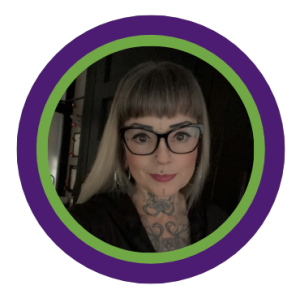 Stephanie Hutter-Thomas, PhD, CPH, CCHW, RPS
Member
Dr. Stephanie Hutter-Thomas is the Director for the Buprenorphine Implementation Research & Community Health project (BIRCH Project) at WVU School of Medicine; Founder and CEO of Appalachian Recovery Concepts, LLC; and Co-Investigator for the new recovery workforce initiative Mountain Maryland Forward, in partnership with University of Maryland Center for Substance Use and Health Research (CESAR). Prior to her current roles, she served as program manager for the AmeriCorps Program Conquering Opioid Abuse Together (COAT) at Frostburg State University from 2017-2020. In 2018, Stephanie also took on the role of Research Program Coordinator for the BeSuRe West Pilot Project by Johns Hopkins University Bloomberg School of Public Health, organizing data collection efforts to examine socio-behavioral determinants of HIV, HCV, and overdose risk among people who inject drugs in Western Maryland. She went on to serve as a project researcher in Western Maryland for the Statewide Ethnographic Assessment of Drug Use and Services study (SEADS), characterizing the lived experience of people who use drugs in Maryland. As a Western Maryland native with lived experience, she remains dedicated to the Appalachian region serving as a socio-behavioral research scientist, community educator, peer support specialist trainer, and advocate for peer support specialists and harm reduction services. Dr. Hutter-Thomas is a commissioner-appointed member of the Allegany County Mental Health Advisory Council and JEDI committee chair for Maryland Coalition of Families. In addition to her board roles with MCF, her board memberships include Archway Station, Inc.; Frostburg State University IRB; AHEC, West; Allegany Arts Council; and Office of Consumer Advocates. As a strong advocate of Appalachian community efforts, Dr. Hutter-Thomas provides ongoing support to various initiatives including MarylandROPTA, MD & WV Regrounding Our Response, the Healing Allegany Consortium of Allegany County and the Stand Together Against Drug Abuse consortium of Garrett County.
"I am a strong advocate for peer support services and passionate about empowering people with lived experience to shift the narrative. Being able to contribute my expertise and support to this organization has been a very meaningful experience to me. I look forward to seeing what we can accomplish together moving forward."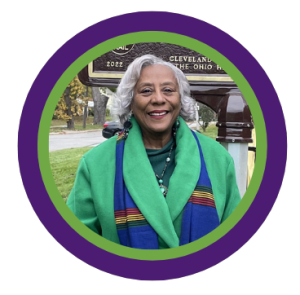 Shelley Stokes-Hammond
Member
Most people understand what Forrest Gump's mother meant when she said, "Life is like a box of chocolates. You never know what you're gonna get." Becoming a parent introduced Shelley to worlds she might not have otherwise known. When her family faced mental health challenges, the Maryland Coalition for Families (MCF) provided courage and direction through its Family Leadership Institute (FLI) program. Seven years later, she joined MCF'S Board of Directors, NAMI (National Alliance for Mental Illness) in Montgomery County, Maryland, and the IOCDF (International Obsessive-Compulsive Disorder Foundation) to help her family and others. In addition to family and faith, Shelley loves research, writing, and people. As a writer, speaker, and historic preservationist, she has presented her research, published stories, or helped preserve historic sites with the Cleveland Restoration Society, Cleveland State University, the Jack, Joseph, and Morton Mandel School for Applied Social Sciences at Case Western Reserve University, Howard University, Maryland Commission on African American History and Culture, Montgomery County Maryland Historical Society, Preservation Alliance magazine, Preservation Maryland, Shaker Heights Public Library, Western Reserve Historical Society, and the White House Historical Association. Shelley is a retired Development and Public Affairs Officer of Howard University Libraries and from various managerial positions with Verizon, Inc.  She earned a Bachelor of Arts degree in English Composition and Literature from Ohio University and a Master's in Historic Preservation (HP) at Goucher College. She has received awards in HP from Goucher College and the National Trust for Historic Preservation. Shelley is credited for essential research to designate the "Ludlow Neighborhood of Shaker Heights, Ohio" as one of ten sites on the Cleveland Civil Rights Trail.
"MCF is important to me because of its three-pronged approach--education, peer support, and advocacy--to helping families across Maryland find the tools and resources for healthier and more productive lives. I love how MCF values and works hard to preserve family."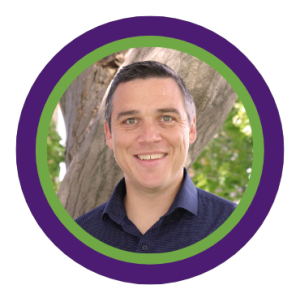 Aaron Vander Meer, LSCW-C
Member
Aaron Vander Meer has more than two decades of experience in the field of Mental Health and Substance Abuse Services. He obtained his Bachelor's of Social Work from Calvin College and his Master's in Clinical Social Work from the University of Maryland, Baltimore. Aaron holds an advanced clinical social work license in Maryland and is a nationally credentialed work incentives planner. He also holds a national certificate of achievement in employment services. Aaron has worked both nationally and internationally, designing and implementing person-centered programs. He has a background in non-profit leadership, program development, and community partnership building. Along with his Board service at Maryland Coalition of Families, Aaron also serves on the Board of Centro Hispano de Frederick. He also participates on committees for Leadership Frederick County, the Mental Health Association of Frederick County, and he is a member of Hood College's Social Work Advisory Committee.
"Maryland Coalition of Families is important because it provides a voice and support system for individuals and families who often feel trapped. By offering education and training, MCF empowers struggling families to navigate the complex behavioral health system and access the appropriate resources and services. Our efforts in system transformation aim to create a more inclusive and effective behavioral health system, promoting better outcomes and well-being for all Marylanders."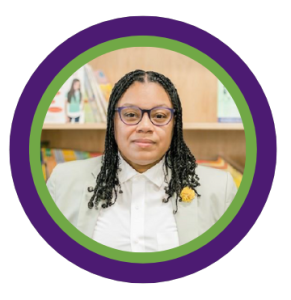 Yojinde Paxton, M.Ed.
Member
When asked what inspired her to become an educator, it's simple. She wanted to give back the same passion and drive that inspired her to think outside of the box in her own immediate community. A native Baltimorean, Paxton is a retired "Sneakerhead" turned Educator/Special Education Advocate and Consultant. With a Bachelor of Science degree in Public Relations from the great HBCU Morgan State University, her passion shifted from wanting to become a publicist to changing the narrative and trajectory of the underserved population of inner-city youth and young adults as a teacher, mentor, and coach. Paxton started this journey in Baltimore City by giving back to the very community that helped shape her into the person she is today. Helping black and brown males that were not easy to reach or engage with is what prompted her to obtain a Master's Degree in Special Education from The George Washington University and a post graduate certificate from The Chicago School of Professional Psychology in Applied Behavioral Analysis. Her life-long goal is shaping young lives to achieve their highest potential, while equipping them with educational experiences and tools for life post-secondary. Paxton currently sits on a few boards: The Mayor's Commission on Disabilities and the Greater Greenmount Community Association in Barclay-East Baltimore Midway where she is currently the Vice President & Land Use Co-Chair.  By rolling up her sleeves in order to be a change agent in her neighborhood, she continues to work in her community in Baltimore City to aid in the efforts of building a stronger community.
"As a change agent in my local neighborhood, I wanted to make an impact on a larger scale with MCF. I want to ensure that everyone in the State has equitable access to support, and being a part of MCF helps me to do that. I want to advocate for behavioral health through the justice, equity, diversity, and inclusion lens, particularly for those who have been disparaged in the past from these critical services."