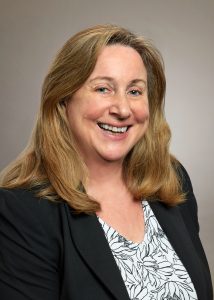 This week, MCF will say goodbye to one of the strongest champions for behavioral health services in the state of Maryland. Ann Geddes has been with MCF for 17 years, with most of that time spent as our Director of Public Policy. She has been the conduit between families we serve and policymakers and legislators by conducting focus groups, providing family voice on statewide committees, work groups and coalitions and contributing to the passage of over 50 pieces of legislation that have had a positive impact on people with behavioral health challenges and their families. Ann was integral to preparing families for MCF's annual Family Day in Annapolis and helped families develop and deliver written and oral testimony before the Maryland General Assembly which significantly contributed to the passage of many bills.
Ann helped establish Maryland's Targeted Case Management Plus program and advocated successfully for the inclusion of family peer support and customized goods and services as program benefits. Her efforts also contributed to changes in the use of Voluntary Placement Agreements and helped to expand the Good Samaritan Law. Ann has been interviewed for important news articles and television programs that brought much needed attention to the struggles families face when they are trying to access services. She has also written many reports to elevate family voice among policymakers and legislators and most notably authored MCF's Navigating the Transition Years Handbook, a guide for families with young adults who have mental health challenges.
There simply aren't enough words to convey how much Ann has contributed to improving the behavioral health systems that impact Maryland families during her tenure at MCF. The words of one of her MCF colleagues summarize it best. "Ann helped make the world a better place for my child and my family with everything she's done to impact policy. She leaves behind a powerful legacy."
We hope you will join us in thanking Ann for her incredible efforts, unwavering belief in the importance of family voice, and steadfast dedication to MCF, our staff and Maryland families. We wish her every success as she moves onto her next big adventure!