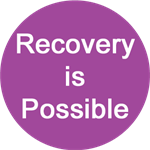 Like other chronic diseases such as diabetes and hypertension, substance use disorders can be successfully managed with proper treatment, yet less than 10% of people in need of treatment receive it.
September, recognized as National Recovery Month, offers an opportunity for each of us to help raise awareness and understanding of substance use disorders.
August 31 is International Overdose Awareness Day, which aims to raise awareness of overdose and reduce the stigma of a drug-related death. This is also a day to acknowledge the grief felt by families and friends remembering those who have died or experienced permanent injury as a result of drug overdose
Here are substance use resources that you can explore and share.
General resources:
Additional resources for parents, caregivers, and loved ones:
Find out about MCF's free, one-to-one support for anyone who cares for someone with substance use challenges.
Below is a list of some Recovery Month events offered throughout Maryland. Find other events near you here.
September 7, 2019
Walk for Recovery
Atlantic Club, Boardwalk, Ocean City, MD
Time: 2-5 pm
Register Here
Serenity Farms Recovery Fest
Serenity Farm, 6932 Serenity Farm Rd., Benedict, MD
Time: 3-6 pm
Facebook Event Page
Annual Recovery Celebration
Charles County Health Dept., 4545 Crain Highway, White Plains, MD
Time: 10am – 1pm
Contact for information: 301-609-6645
3rd Annual Recovery Walk
Washington Goes Purple, University Plaza, Downtown Hagerstown, MD
Time: 11am-3pm
Event Website
September 12, 2019
Rise Up Above Addiction
Somers Cove Marina, 715 Broadway, Crisfield, MD
Time: 5–7 pm (rain date Sept. 17th)
September 14, 2019
National Recovery Month Festival
Carroll County Agriculture Center, 704 Agricultural Center Drive, Westminster, MD
Time: 12-4 pm
Contact Email
Recovery Picnic: Sharing Experience, Strength and Hope
Herrington Manor State Park, 222 Herrington Lane, Oakland, MD
Time: 11 am–4 pm
Contact Email
September 21, 2019
Howard County Recovery Walk 2019
Ellicott City Assembly of God – 10600 Frederick Rd, Ellicott City, MD 21042
Time: 10 am-1 pm
Event Website
September 27, 2019
13th Annual Recovery Walk
Druid Hill Park – Chinese Pavilion, 2600 Swann Drive, Baltimore, MD
Time: 4-8 pm
Event Website
September 28, 2019
Recovery Walk & Block Party
Brantwood Family Services, 1190 Augustine Herman Hwy., Elkton, MD
Time: 10 am – 2 pm
Contact: Cecil County Drug and Alcohol Abuse Council, 410-996-5106