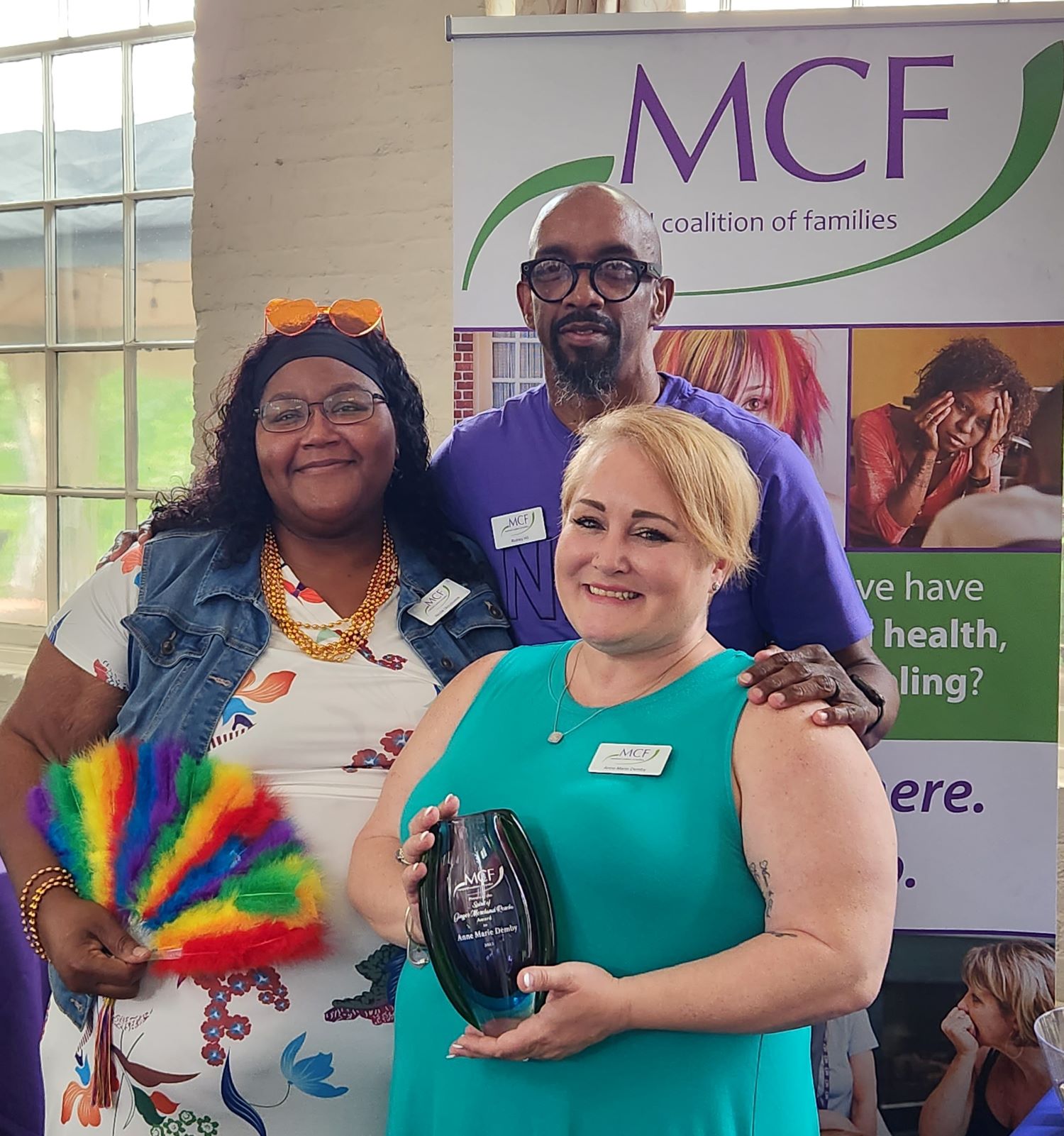 Past & Present Award Recipients
Nicole Ukoumunne (2021), Rodney Hill (2022) and Anne Marie Demby (2023)
In May 2020, MCF lost one of its founding members of our substance use family peer support program and the community lost a staunch champion and advocate for people with substance use disorders. Ginger Rosela was instrumental in the passage of Maryland's Good Samaritan law, a measure that could have saved her son's life.
Each year since Ginger's death, MCF has honored one Family Peer Support Specialist who exemplifies the spirit of family peer support that Ginger embodied so enthusiastically. At our June all staff gathering, the Ginger Rosela Spirit Award was bestowed upon Anne Marie Demby, a Family Peer Support Specialist on the Eastern Shore working with families who have a loved one with a substance use disorder.
Anne Marie's unwavering support of her families and commitment to the communities she serves represent the very best of what family peer support and the Ginger Rosela Spirit Award are all about. Congratulations Anne Marie and thank you for all that you do!