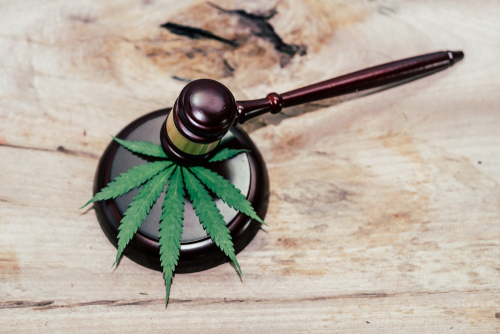 On November 8, Marylanders voted overwhelmingly to legalize the recreational use of marijuana for adults over the age of 21.
The new law will not take effect immediately.  In the 2022 legislative session, HB 1, which passed, put the legalization question on the November ballot.  At the same time, a companion bill passed that stated that IF the ballot question on legalization passed, then:
From January 1 to June 30, 2023, possession of up to 1.5 ounces of marijuana will be a civil offense only
Effective July 1, 2023, adults can possess up to 1.5 ounces of marijuana legally
A Cannabis Assistance Fund will be established to assist small minority-owned and women-owned businesses to enter the marijuana industry
Past convictions for offenses made legal under the new law will be expunged from people's records
A Community Reinvestment Fund will be established that will allocate 30% of the state proceeds from the sale of marijuana to communities disproportionately harmed by previous marijuana laws
The Maryland legislature must now pass laws on the distribution, regulation and taxation of marijuana.  For further details of the 2022 companion legislation, see this summary of Maryland's HB 837 and SB 833.
Proponents of legalization have long argued that current marijuana laws have disproportionately impacted communities of color, and that legalization will lessen the negative impact that the War on Drugs has had on minority communities.  A study done by the Maryland Civil Liberties Union found that in Maryland, Black people were more than twice as likely to be arrested for marijuana possession than White people, despite that fact that Black and White people use marijuana at similar rates.  In addition, supporters of marijuana legalization have pointed to its widespread use and the economic benefits of legalization.
Opponents of legalization for recreational use have argued that it will increase use among teens, whose brains may be negatively impacted by marijuana use, and that it will increase traffic accidents and mortality caused by impaired drivers.
The voters have spoken: the recreational use of marijuana will be permitted in Maryland beginning on July 1, 2023.