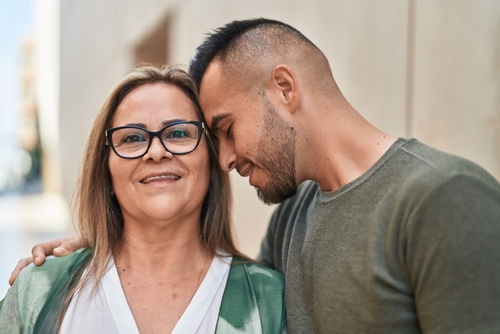 September is Recovery Month, a time to celebrate the accomplishments of those in recovery from substance use disorder, as well as the family and friends who are supporting them along their journey.
At MCF, we know firsthand that loving someone with a substance use disorder is hard. The worry, fear, hopelessless and anger can be emotionally draining. If you care about someone with a drug or alcohol addiction, our staff have some great advice to keep in mind as you support your loved one:
Open communication and honesty are essential. Tell your loved one how you feel and how much you love them.
Remember that addiction is a disease. Recovery from a substance use disorder is a slow process filled with ups and downs.
Be consistent in your support and encouragement for your loved one, even when you feel angry, disappointed or impatient with their progress
Learn all you can about addiction and how it affects the brain. This will help you understand what your loved one is going through, and possible changes in their personality and behavior.
Seek support for yourself. Make time for self-care and manage stress so you can be there for your loved one when they need you.
Most importantly, know your family is not alone. The stigma that still surrounds substance use disorder is one of the greatest barriers to recovery. Shame and embarrassment keep too many families from reaching out for the help they need and deserve. If you know or suspect that someone you love has a substance use issue, Maryland Coalition of Families can provide free emotional support, connection to local treatment options, support groups and educational opportunities. You don't have to face this situation alone.
One phone call or email is all it takes to get connected to a Family Peer Support Specialist who has been through this experience with their own loved one. Call us at 410-730-8267 or email [email protected].