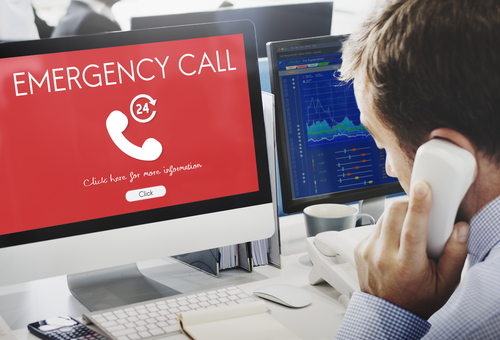 By Ann Geddes,
Director of Public Policy
Maryland Coalition of Families
In October 2021, MCF emailed a survey to families in our database, asking about their use of behavioral health crisis services for a child under the age of 21 within the last three years. We received responses from 173 families. In December, MCF held focus groups with 13 families on the same topic.
The survey and focus groups revealed strong opinions about available crisis services in Maryland. An important finding was that families rated mobile crisis teams highly, but expressed dissatisfaction with emergency departments. Ratings for law enforcement were mixed. Other noteworthy findings were revealed through the survey responses and focus groups.
Somewhat surprising was the large number of families who had used behavioral health crisis services four or more times in the last 3 years:  39% of those surveyed.  This indicates that there is a great need for more robust community-based services for youth with more serious behavioral health needs – they and their families are not getting the right help.
Most families (70%) reported that the reason they sought help through crisis services was because their child was exhibiting "out of control behavior."  Less common was "danger to self" or "danger to others."  Youth experiencing mental health crises often present differently than adults (for whom crisis services are often sought because the individual appeared to be a danger to self or others). For example, a family can feel in crisis when their child fails to attend school, refuses to leave their room, or threatens to run away.  These behaviors are often precursors to more serious problems.  Therefore, mobile response teams should be dispatched to families of youth whenever a family asks for help, not just when the call operator thinks that the crisis is serious.  In addition, mobile response team workers need to be specially trained in working with children and adolescents. Because of these differences, there is a need for crisis response services tailored specifically to youth.
The most commonly accessed crisis service was law enforcement/911, followed by emergency departments.  Mobile crisis teams came in third, but only 65% of respondents reported that they had a mobile crisis team in their area.
When asked if they found law enforcement/911 helpful, 57% said yes; when asked if they found emergency departments helpful, 53% reported yes; when asked if they found mobile crisis teams helpful, 75% reported yes.  Here is some specific feedback on each of the three services:
Law enforcement/911:  Many people had positive things to say about their use of law enforcement when their child was experiencing a behavioral health crisis.  Frequently it was noted that a family's experience depended on the training of the officers who responded. Some were knowledgeable and helpful, others made the situation worse, and still others simply blamed the parent for not being able to control their child.  People also commented that when law enforcement handcuffed a child in order to transport them to the hospital, this was usually unnecessary and traumatizing to the child.
Emergency Departments:  While 53% of families who used emergency departments reported that they were helpful, this was largely because the emergency department visit resulted in an inpatient hospitalization, which the family thought their child needed.  Almost universally, families reported negative eperiences during their utilization of emergency departments.  People said that there was little communication about what was happening, they didn't feel listened to, they frequently were not allowed to leave their child's room except for brief breaks, no treatment was provided (it was simply a holding environment), and the wait could be painfully long.  Thirty-one percent reported that they had more than a 30 hour wait for an inpatient bed, and sometimes families waited for weeks and even a month.  Moreover, it appears that many trips to the emergency department probably were not necessary: only 47% resulted in an inpatient hospitalization.  The child and family could have been better helped in the home.
Mobile Crisis Teams:  Although mobile crisis teams were the highest-rated crisis service, there was comparatively low utilization.  When asked if they were reluctant to use a mobile crisis team, then why, the majority of responses had to do with a delay in receiving help.  A few families reported that when they called for a mobile crisis team, they were told that there would be a lengthy delay so they should call 911.  Others said that when in the past they had tried to use mobile crisis there had been a delay, so they didn't call again.  Some families said that they thought that their child needed an inpatient hospitalization, so they called 911 instead of a mobile crisis team, in the mistaken belief that a mobile crisis response could not result in a hospitalization.
Most families reported high satisfaction with mobile crisis teams. Sixty-four percent of the time the team came out in less than one hour; 92% of the time the wait was less than two hours.  Moreover, only 12% of the time did a mobile crisis response result in a hospitalization – most often the crisis was resolved in the home.  The only real complaint about mobile crisis teams was that in certain places, law enforcement accompanied the team, and families felt that this was unnecessary and sometimes harmful.
Final feedback:  When in crisis, there was a divide between families who wanted to have their child stabilized in the home and those who wanted their child hospitalized.  When asked "What was your desired result when reaching out for crisis services?" 60% said to have their child stabilized in the home, whereas 42% said inpatient hospitalization. This divide was reflected in people's response to the question "What additional services would be helpful in your community?"  The number one answer was "more/improved mobile response teams," whereas the second most common answer was "more hospital beds."
While undoubtedly some children need to be hospitalized, hospitalization can sometimes have unintended negative consequences. When children are hospitalized in an adolescent inpatient psychiatric unit, they are exposed to other troubled children, and can learn other negative coping mechanisms (such as self-injury or bulimia), they can be subject to the traumatizing use of restraint and/or seclusion, and hospitalization can reinforce a negative self-image:  "I am a really sick person."
It is usually preferable for the child and family if the crisis can be resolved in the home, with mobile crisis teams who are trained in working with children, and with intensive follow-up services, including ongoing in-home supports, care coordination, wraparound services, and respite.  Currently, Maryland is working on developing a robust Mobile Response and Stabilization Services System.  It is hoped that this will divert many youth from hospitalization, and better meet the needs of children and families.