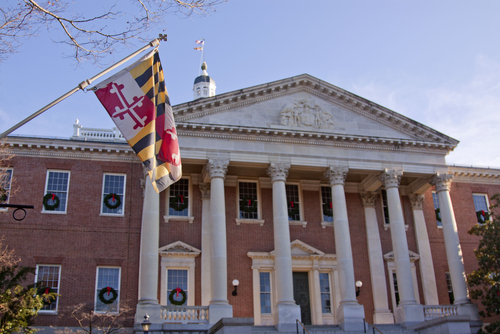 This legislative session, which concluded on April 11, Maryland Coalition of Families supported a number of bills that sought to increase access to behavioral health services and improve policies. While a number of bills we supported did not pass, there were many important accomplishments. Here is a summary of the bills that MCF supported that passed in the legislature and were sent to the governor:
HB 8/SB 275:  Family Medical Leave Insurance Program (Time to Care Act of 2022)
Establishes the Family Medical Leave Insurance Program and Fund, to provide up to 12 weeks of paid benefits to a covered individual taking leave from employment for certain reasons, including due to caring for a family member with a "serious health condition" as defined in the bill, or for oneself experiencing a serious health condition.  "Serious health condition" can include a mental health condition.
HB 118:  Public Schools – Student Attendance – Excused Absences for Mental Health Needs
Provides that a student's absence due to mental health needs is lawful with permission from a parent or guardian, and that a note from a physician is not required.
HB 293/SB 241:  Behavioral Health Crisis Response Services – 988 Trust Fund
Requires that the state designate 988 as the phone number for the behavioral health crisis hotline, and provides reimbursement for the costs of designating and maintaining 988 as the universal phone number for a national suicide prevention and behavioral health crisis hotline.
HB 408/SB 394:  Statewide Targeted Overdose Prevention (STOP) Act of 2022
Provides for the distribution of free Naloxone by EMTs, various community service programs, treatment programs, hospitals, and others.
HB 459:  Juvenile Justice Reform
Makes numerous revisions to current juvenile justice policies and procedures, including:
Limits the circumstances under which a child under the age of 13 may become DJS-involved
Limits terms of probation, the use of detention, and out-of-home placements
HB 660:  Commission to Study the Division of Rehabilitation Services (DORS)
Establishes a Commission to make recommendations to improve DORS programs and services.
HB 766/SB 656:  Residential Treatment Centers – Education Funding
Requires that the Local Behavioral Health Authority/Core Service Agency (and not the local Department of Social Services) approve funding for a youth's education costs during an RTC admission, if the youth does not have an IEP with a non-public school placement, thereby making a Voluntary Placement Agreement unnecessary.
HB 794:  Opioid Restitution Fund Advisory Council
Establishes an Advisory Council, which will have as one of its members a family member of a person who has experienced an overdose, to make recommendations regarding the allocation of money from the Opioid Restitution Fund.  Stipulates that the Fund may only be used to provide funds for programs, services, supports and resources for substance use disorders and prevention, treatment, recovery or harm reduction efforts.
HB 912/SB 707:  Health Insurance – Provider Panels – Coverage for Non-Participation
Requires that insurers inform consumers of their right to see an out-of-network provider if an appropriate in-network provider cannot be seen within certain time and distance metrics, and if a consumer is approved by the insurer to see an out-of-network provider, the consumer may not be subject to a charge greater than their normal co-pay.
HB 971:  Medicaid Substance Use Treatment – Network Adequacy
Requires that the Maryland Department of Health and the Behavioral Health Administration ensure that there is an adequate network of providers to provide substance use treatment for adolescents.  The Governor allocated $500,000 in his supplemental budget to this bill, for the Maryland Department of Health to hire a contractor to perform a network adequacy assessment.
HB 1255/SB 705:  Education – Physical Restraint and Seclusion – Limitations, Reporting and Training
Entirely prohibits the use of seclusion in public schools, and severely limits the use of restraint, except when a student poses a danger of imminent serious physical harm to self or others, and when other less intrusive, non-physical interventions have failed.  Also puts into place strict reporting requirements on the use of restraint, and improved training in Positive Behavioral Interventions and Supports, including trauma-informed interventions. The bill also puts limits on the use of restraint and seclusion in non-public schools.
HB 6/SB 150:  Medicaid – Dental Coverage for Adults
Provides for dental care services, including diagnostic, preventative, restorative and periodontal services for adults whose annual household income is at or below 133% of the Federal Poverty Level.