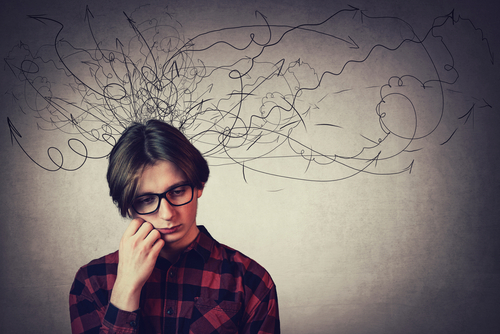 The use of atypical antipsychotic medications in children and adolescents has increased dramatically over thelast decade. Often, these medications are being prescribed for "off label" uses, meaning conditions for which the drugs have not been approved by the Food and Drug Administration (FDA). This practice is legal, but it means that parents and caregivers must be especially mindful of the effect the medication is having on their child.
The prescribing of atypical antipsychotics to treat disorders in children is controversial. With so few studies on their use in children and the significant side effects that can accompany these medications, caution is advisable. Parents should learn all they can about potential medications so they can make the most informed decisions for their child and family.
The limited studies that exist on the use of atypical antipsychotics in children have shown that they can be used to treat the following conditions:
Abilify (Aripiprazole): Bipolar 1 disorder (manic), schizophrenia, autism with irritability, Tourette's
Saphris (Asenapine): Bipolar 1 disorder (manic)
Zyprexa (Olanzapine): Bipolar 1 disorder (manic and depressed), schizophrenia
Invega (Paliperidone): Schizophrenia
Seroquel (Quetiapine): Bipolar 1 disorder (manic), schizophrenia
Risperdal (Risperidone): Bipolar 1 disorder (manic), schizophrenia, autism with irritability
Despite these limited approvals, atypical antipsychotics are widely used to treat other conditions in children.  One study found that of the children on Medicaid who were taking atypical antipsychotics, more than three-quarters were taking one for a condition that was not approved by the FDA – namely for attention-deficit hyperactivity disorder (ADHD) and aggressive behavior.
Atypical antipsychotics can cause troubling side effects, including muscle rigidity, slow movement and involuntary tremors (known as extrapyramidal symptoms), substantial weight gain, an increased risk of type 2 diabetes, and elevated cholesterol levels. Despite these troubling concerns, atypical antipsychotics have been shown in small sample, short-term studies to improve symptoms in some children.  So what's a parent to do?
Get a thorough medical check-up by a pediatrician
Consult with a mental health professional who specializes in children
Develop a treatment plan that includes therapy for the child and parent training
Try other, better-studied medications first
Start with a low dose and only slowly increase the dose if necessary
Carefully monitor side effects, and be prepared to stop the medication if the side effects become troubling
Talk with your doctor about trying to taper off after a set period of time
To read a thorough report on the use of atypical antipsychotics in children, see this Consumer Reports article:  https://article.images.consumerreports.org/prod/content/dam/cro/news_articles/health/PDFs/AntipsychoticsandChildren_fullreport.pdf.